The Bird Society of Singapore was invited by the Sandakan Borneo Bird Club to participate in the 13th Borneo Bird Festival, held on 21 & 22 October 2023. The Borneo Bird Festival is a community event organised by the Sandakan Borneo Bird Club and the Sabah Forestry Department to celebrate the unique birds and wildlife of Borneo. The festival was held at the Rainforest Discovery Centre (RDC) in Sepilok, Sabah, a site with a wealth of avian biodiversity. 
Sabah is a distinct biogeographic region in Borneo and is home to multiple endemic species, like the Black-crowned Pitta, which replaces the Garnet Pitta in Sabah, as well as the White-fronted Falconet, which is the "Sabah equivalent" of the more widespread Black-thighed Falconet. Another genetically distinct species includes Sabah's Short-tailed Babbler, which sounds different compared to the one in Singapore!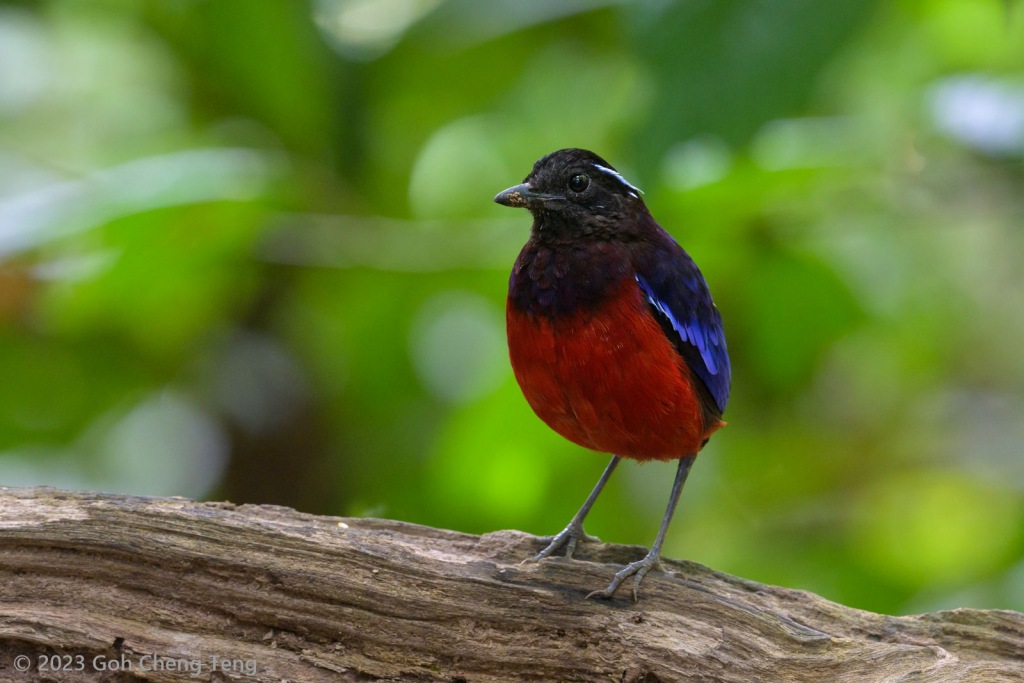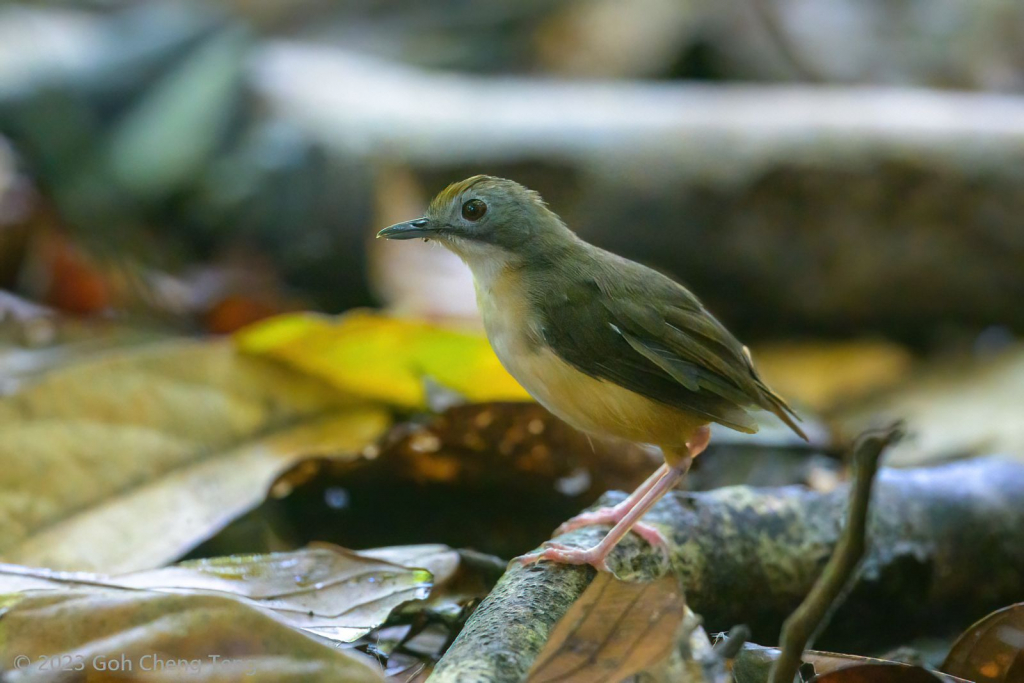 With the abundance of unique biodiversity and avifauna in Sabah and Borneo, the Borneo Bird Festival aims to create public awareness of conservation to underscore the importance of nature in the ecosystem while promoting birdwatching and nature tourism activities. Two of our Executive Committee members Goh Cheng Teng and Zachary Chong, who are the Treasurer and Outreach Officer respectively, represented the Society.
This is what they had to say about their experience at the Borneo Bird Festival.
At the Borneo Bird Festival we put up an exhibition booth along with other reputable organisations, both local and abroad. We had the opportunity to showcase the activities of the Bird Society of Singapore, the Birds of Singapore website, and Singapore Birds Database. We shared about our Society's mission and the multitude of resources that are provided to the birdwatching community (Bar Charts, "On this day", science articles etc.) to the visitors to our booth. And of course, we also raised awareness about the birds of Singapore, some of which are much easily seen on our shores like the migratory Brown-chested Jungle Flycatcher and the confiding Red-legged Crake. Many of these bird species in Singapore have adapted well to more urban habitats, enabling birdwatchers to get great views of their target species.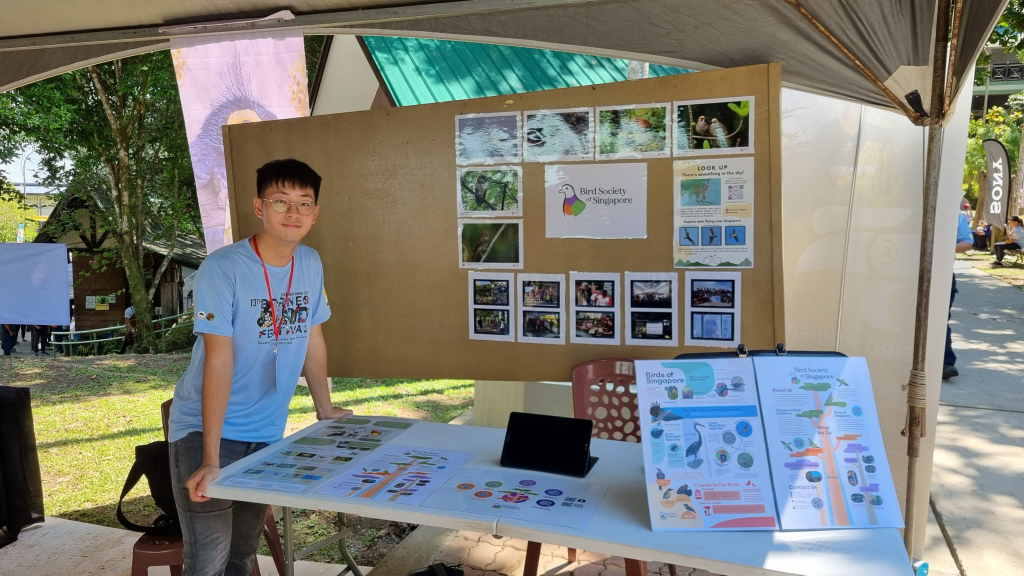 We also had the opportunity to meet with local birders participating or assisting in the festival's Bird Race, along with representatives from Sabah NGOs, other Malaysian NGOS and international groups exhibiting at the festival. Through daily interactions, we learned a lot more about the vibrancy of the birdwatching scenes in the local community and abroad.
Throughout the bird festival, we thoroughly enjoyed ourselves and we are immensely grateful for the opportunity to participate in this year's Borneo Bird Festival. There was also a bird-themed costume competition, with the winner themed after the Bornean bulbul!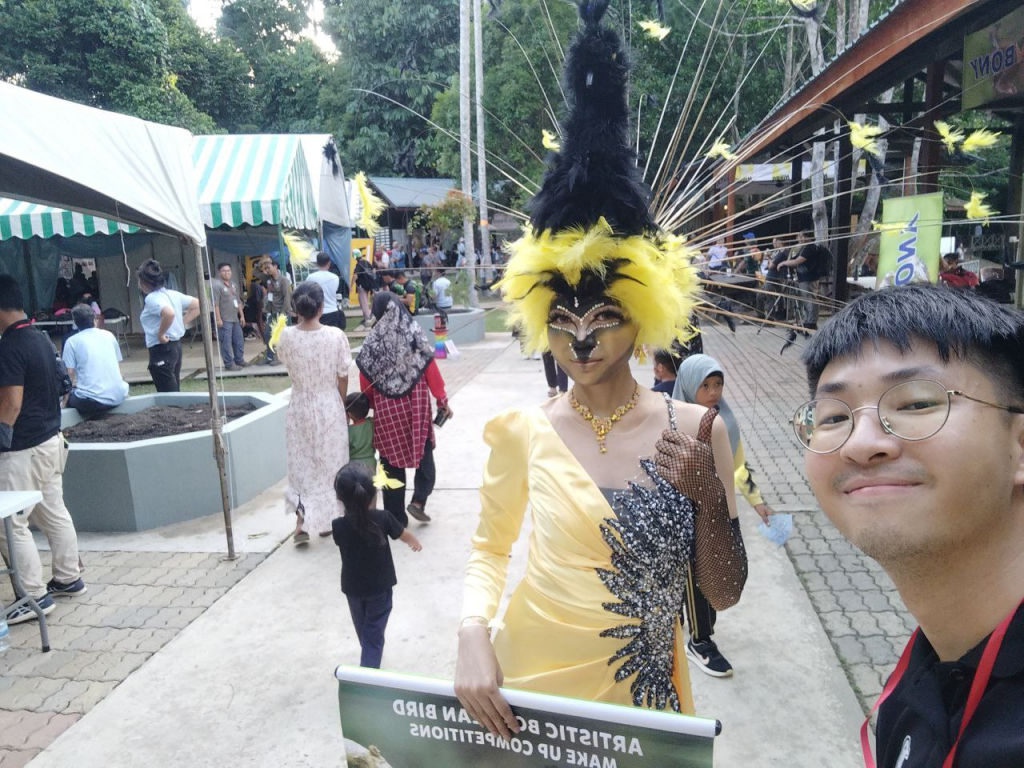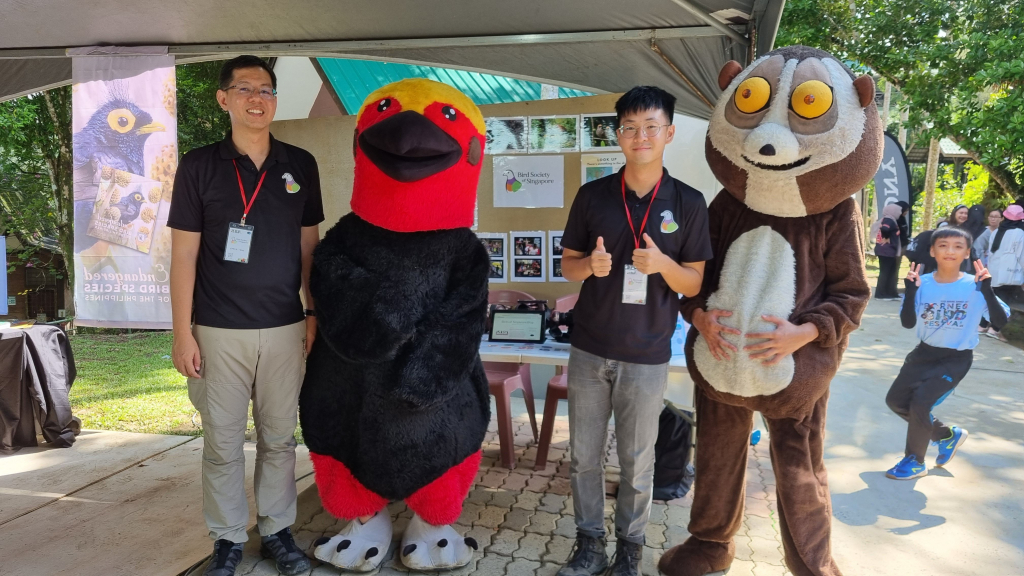 We would like to thank the Sandakan Borneo Bird Club for hosting our society during the festival and club members for the hospitality shown to us during our stay in Borneo. We look forward to visiting Borneo again and possible collaborations that lie over the horizon!