A few days ago, three of our founding members discussed their personal birding stories as well as their hopes for our next phase as the Bird Society of Singapore. Today, we're changing gears with something different: our logo.
Tan Hui Zhen is not just one of our founding members but also our designer extraordinaire. In this edition, she shares with us how she conceptualised and designed our BirdSoc SG logo.
---
Every society needs a logo, and while creating one for the Bird Society of Singapore sounds somewhat straightforward (just needs a bird right?), designing something representative of who we are and what we value can be a challenge. Moreover, how do we decide which bird out of the >400 local species to be the face of our society? Perhaps a globally rare bird that can be seen reliably in Singapore, like the Straw-headed Bulbul? Maybe choose from our own favourite birds? How about a beautiful forest bird like the Chestnut-bellied Malkoha although the public may not recognise it? Perhaps at this point you might be thinking "what about a generic bird graphic?", but just look at these silhouettes of five native species and you can see that there is so much diversity in bird forms that cannot be represented by a generic shape.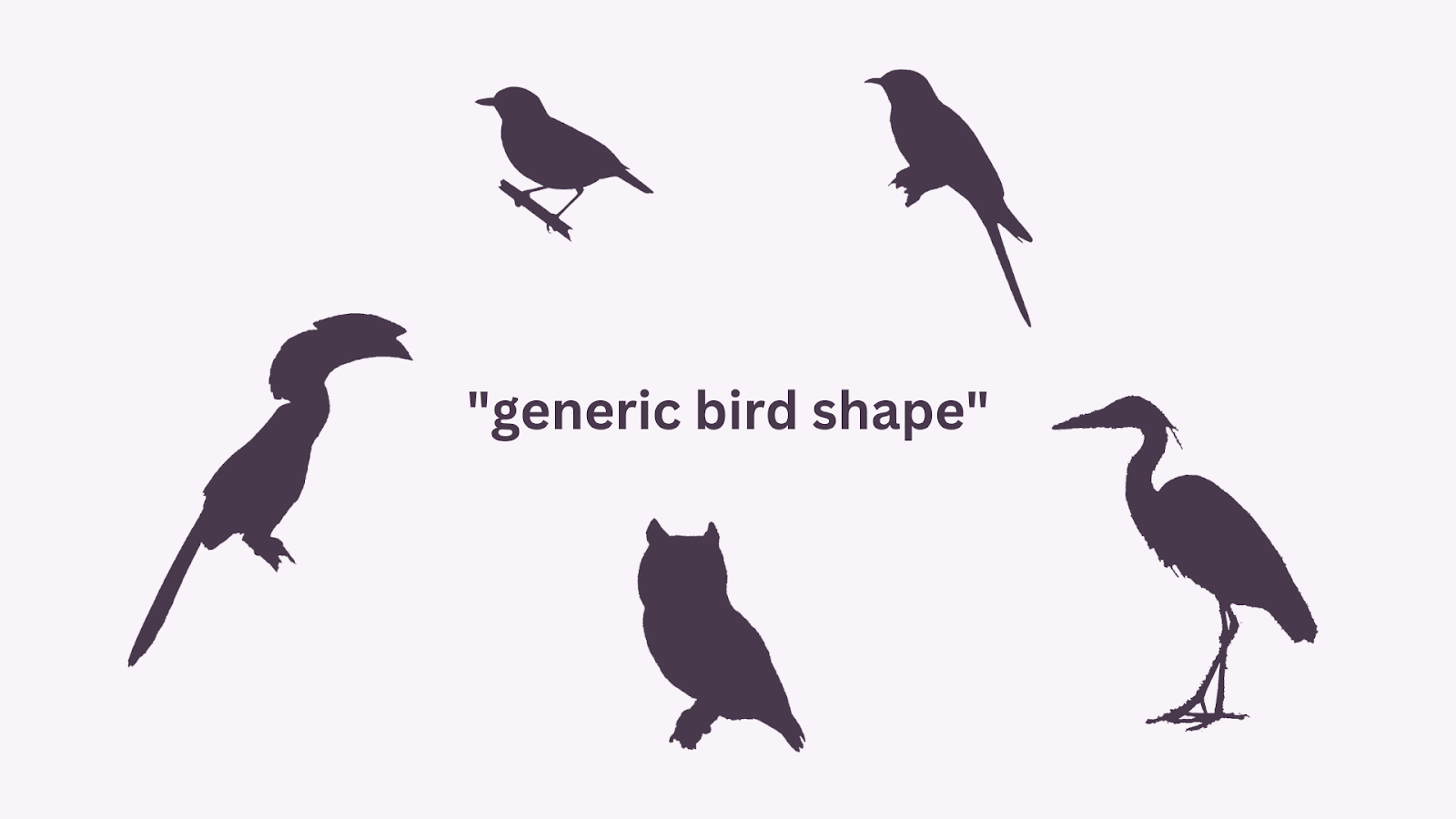 Perhaps there is a species that is unique to Singapore in some way, yet friendly and beautiful enough to fascinate birders and the public alike?
The first time I picked up a pair of binoculars for birdwatching was for a birdwatching class in my undergraduate days (shoutout to LSM2251!). We first tried them out on campus by focusing on pictures of birds that were hung up. When it came to my turn, it took me a while of blurry searching before a laminated Pink-necked Green Pigeon photo came into view. I have gotten better at bird watching through my binoculars now, but the Pink-necked Green Pigeon still remains a species that I enjoy watching and hearing – the song a distinctive gargle that I try and fail to sing along to.
The Pink-necked Green Pigeon is a colourful bird, and vernans in its scientific name means brilliant and flourishing in Latin. Singapore is one of the few places where it can be seen with such regularity, from neighbourhood parks to the depths of our nature reserves. It is a bird that is enjoyed by birders of all experiences and also members of the public. If we had to guess, the Pink-necked Green Pigeon was probably one of the first birds that you took notice of!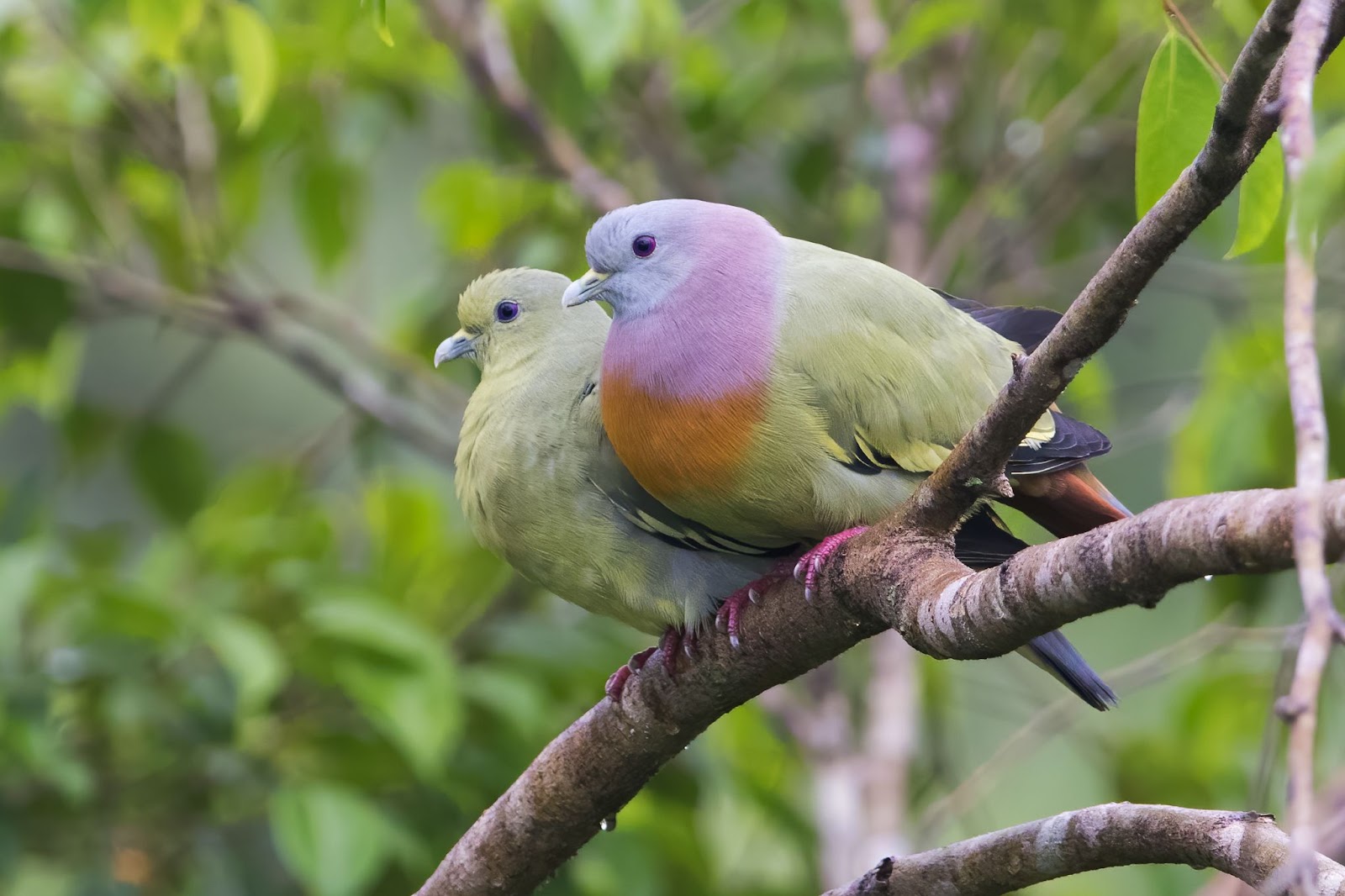 A pair of Pink-necked Green Pigeons. Photo: Keita Sin
With the Pink-necked Green Pigeon selected, the gears started turning and after many drafts and discussions, the logo of our society was finally unveiled. The colours on the pigeon symbolises our vibrancy as a society with many young people. The shapes remind of a venn diagram which represents our data-driven approach. The overlap on the breast of the pigeon represents our society's values in being transparent with our actions. Bonus points for it looking real friendly too – as we are!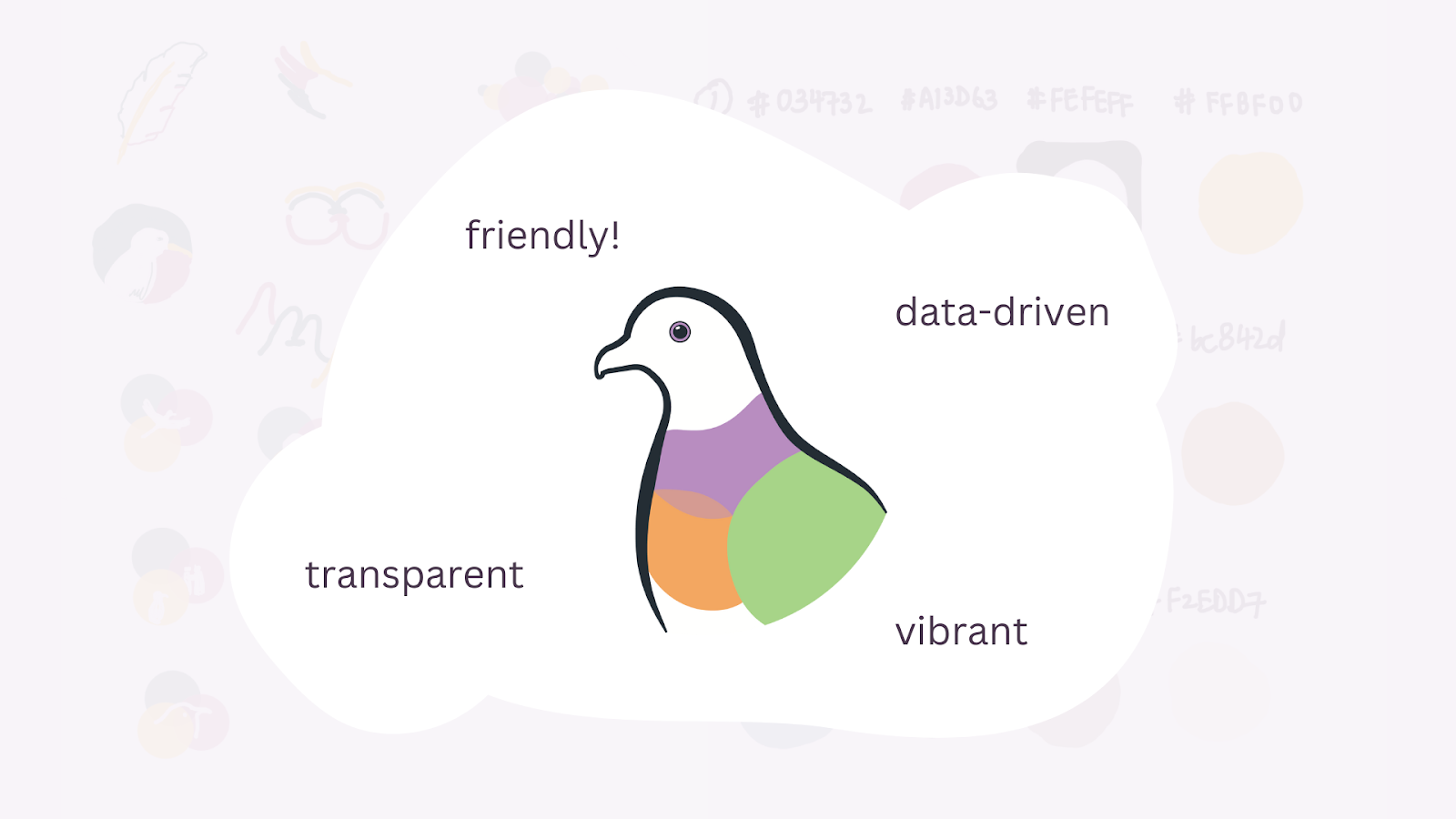 We are proud to have the Pink-necked Green Pigeon as our logo bird as we strive to be a society that revitalises Singapore's bird watching scene. We hope that you enjoyed reading about the meaning behind our logo and that it brought back some wonderful memories you had of this bird. Support us on our launch on the 27th of August and you may just see our logo in real life!