The wait is finally over: after seven years as the Singapore Birds Project, we've finally registered as an official Society – we're now the Bird Society of Singapore! We want to take this opportunity to thank you for your support over the years. Our work is reaching an audience larger than ever before: over 140,000 people viewed our website in 2022, an all-time high. And in the first seven months of 2023 alone, we've had nearly 110,000 visitors to this site. This is no fluke. It's part of a massive explosion of interest in birdwatching in Singapore.
But we've all had enough of the numbers; seeing this growth unfold first hand has just been a heartening experience. And even more so, because more and more young people are now developing a closer bond with nature thanks to birdwatching. So in the coming days, we're going to be asking a few of our founding members and contributors to share some of their stories in a short series of posts.
In this edition, we have three of our Society's founding members sharing their thoughts and hopes for the next chapter of our growth.
---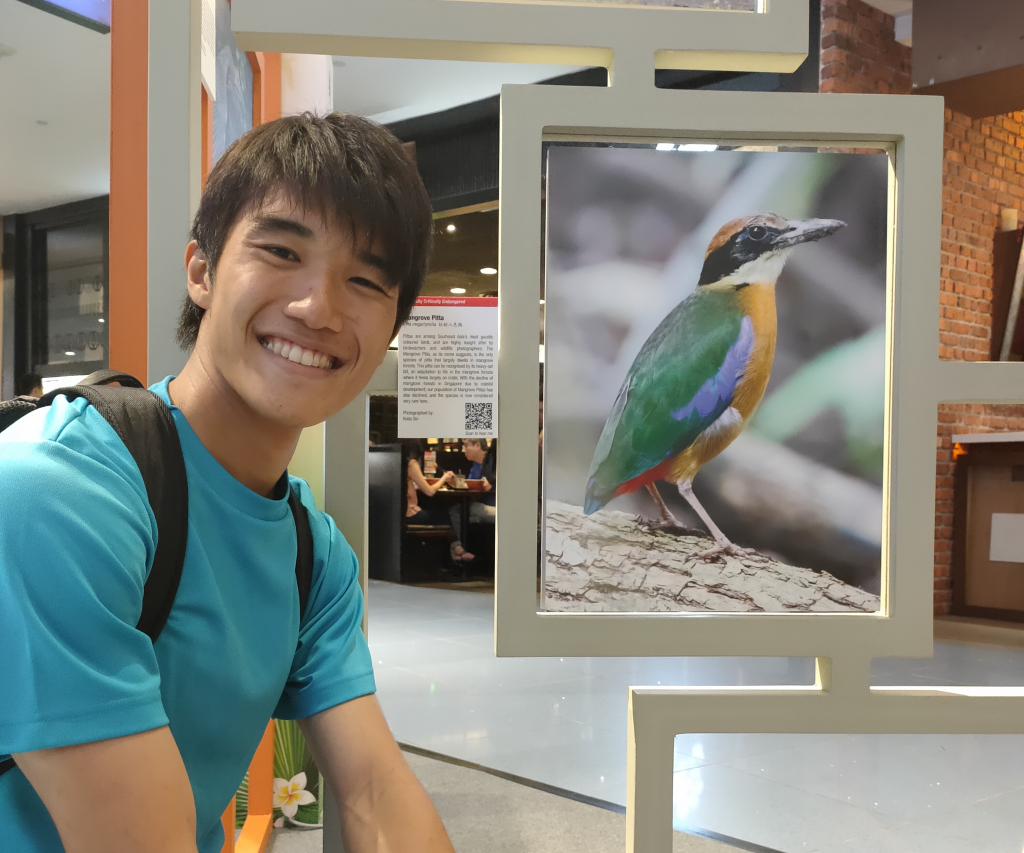 Keita Sin is President of the Bird Society of Singapore, and chairs the Singapore Bird Records Committee.
Everyone has their own interest when it comes to birding – ticking species off for their life list, getting the best photographs, observing behaviour, and more. Our work at the Singapore Birds Project has made everlasting contributions to the local community through providing resources for more targeted birding, and information about the local avifauna. The Bird Society of Singapore will continue to expand upon these efforts and I'm sure that our strong team of members will at the same time inspire future generations of scientists, conservationists, and community leaders.
---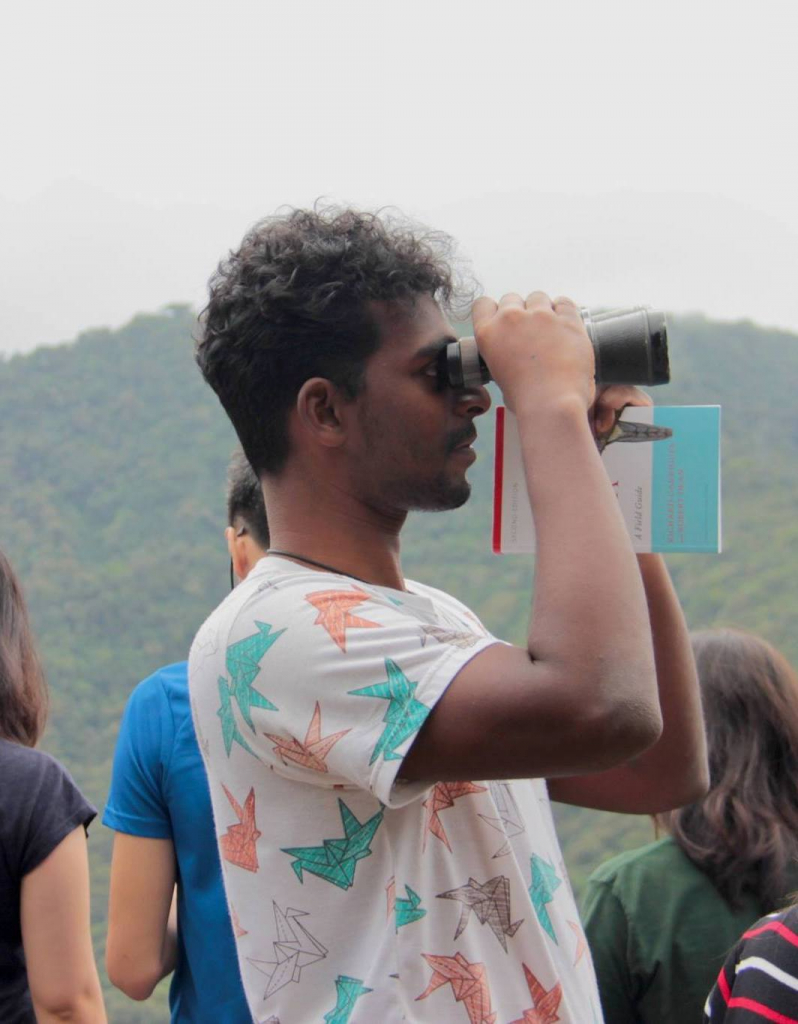 Movin Nyanasengeran is Vice-President of the Bird Society of Singapore.
Birdwatching was a thing that I kind of accidentally stumbled into when I was trying to put names to the animals and plants I was seeing while going out for walks. I was the nerdiest kid (I guess I still am haha) and naming things and knowing what I was looking at was just the most satisfying thing (and it still is).
Things got more out of hand once Keita and I travelled to Taman Negara in Malaysia to look for birds for a week. Despite some (mis)adventures that involved getting lost and having to spend an extra night in the forest – we did see some pretty amazing birds. After that I was hooked and I really just wanted to travel everywhere and see ALL the birds.
And that was really how things started. They've certainly snowballed out of control haha – Keita and I are now heading the Bird Society of Singapore. Something I'm sure neither of us would have considered 7 years ago when we had that mad trip to Taman Negara.
But we've met some amazing people along the way who helped us get to where we are and it seems like the right to do – giving back to the community that raised us so to speak. Really do stuff that matters and makes a difference. We really stand on the shoulders of giants and it scares me sometimes that we might not be good enough or measure up. But then i look at the amazing team of people who have come together to support what we do and I can really believe that we'll be able to accomplish all we've set out to!
So thanks for all the support on all fronts. And we'll see you at the launch.
---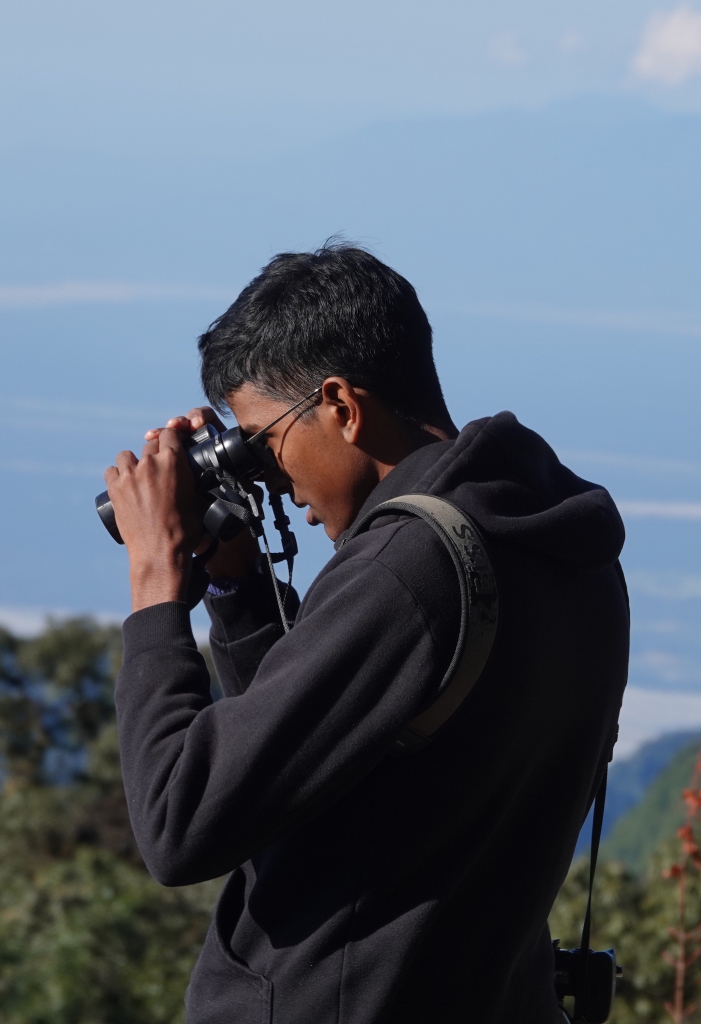 Raghav Narayanswamy chairs the Data & Tech Committee at the Bird Society of Singapore, and is Vice-Chair of the Singapore Bird Records Committee.
It's kind of hard for me to imagine that just 10 years ago, around when I started birding, the Bird Sightings Facebook group didn't exist. Consider this: a group with over 18,000 members today, and hundreds of posts every week, hadn't been formed. There were definitely fewer than 50 active birders at the time; certainly, it was more difficult – even impossible – to twitch birds, without the rapid sharing of information that we have today, and many birds would've just gone undetected. Even identifying birds was a challenge, with only field guides available and hardly any resources online. And I'm a numbers person: I believe in the concept that the more our community grows, the more we all learn and the more we can multiply each of our individual efforts for research and conservation outcomes.
But on a personal level, it's different for me. The first time I really twitched a bird was probably in 2020, and really, I feel I learned most from my earliest days, when I didn't twitch birds and didn't care about the latest happenings. It's really kind of cool to find your own birds and I'm very grateful I've had the opportunity to experience this for myself. When I was younger I used to look for birds in the space below my apartment every morning; you can imagine my glee when one day I found a Daurian Redstart. 12-year old me ran back home to tell Mom about the sighting, insisting she come quickly to see the curious bird which usually winters further north in Indochina. These are the moments which I will always cherish more than any successful twitch.
Our youth are our future. I hope that our work as a Society will inspire this love for birds and all nature in more children, and I hope more children can find that joy in nature which will stay with them for life.
---
See you all at our Launch! The event will be live-streamed online at https://birdsociety.sg/launch/.