So far on the series, we've heard from Keita, Movin, and Raghav in part one, Hui Zhen in part two, and See Toh and Clarice in part three. We celebrated the official launch of our Society last weekend, too, and we hope many of you managed to join us or tune in virtually. If you missed it, more details on the event (and the recording) are at available at our blog post.
In our final edition, we have two Singapore bird discoverers: Richard, our resident seabird enthusiast, finder of no fewer than three(!) Singapore firsts (Fairy Pitta, White-bellied Erpornis, Common Swift), and Jen Wei, who also has a Singapore first to his name in the Ashy-headed Green Pigeon.
---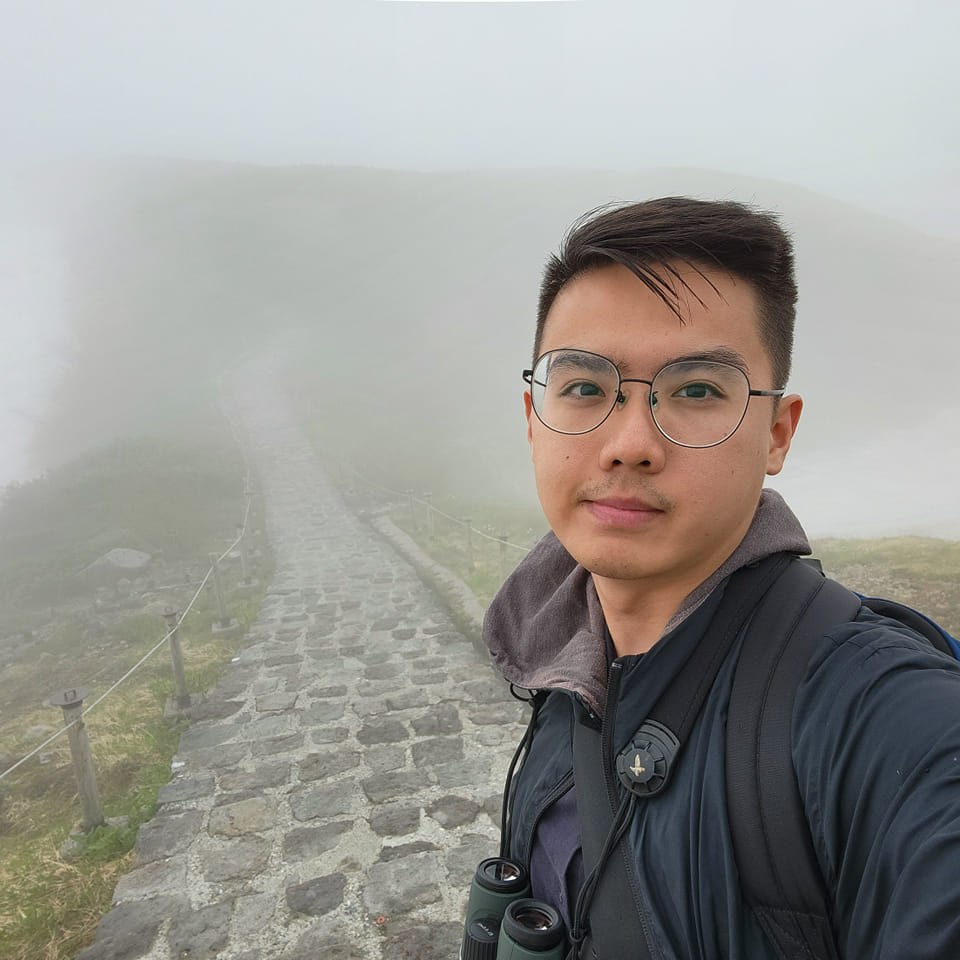 Yip Jen Wei is a founding member of BirdSoc SG, and a member of the Singapore Bird Records Committee.
When my interest in natural history started around 2019, in my attempt to see as many rare birds as possible I spent hours looking through old sightings on bird forums and websites (nicer way of saying I spent too much time on Facebook). One of these websites was Singapore Birds Project at singaporebirds.com, which at that point was fast growing into the premier resource for birdwatching in Singapore. Today, Singapore Birds Project has evolved into the fully fledged Bird Society of Singapore. The Singapore Bird Database is also unequivocally the most complete resource on sightings of rare birds in Singapore, and I am honoured to have contributed to both in my own very small way. It is my hope that both the database and the society will continue to grow into resources that birdwatchers will find useful and interesting for years to come.
---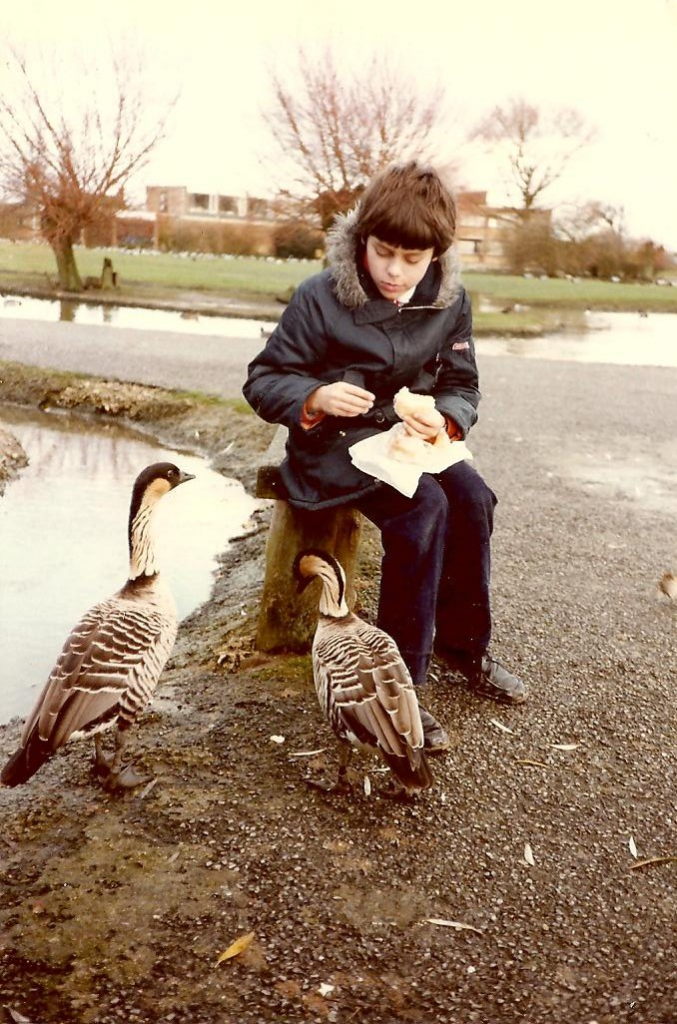 Richard White is also a founding member of BirdSoc SG and a member of the Singapore Bird Records Committee (not at the time of the photo on the left, understandably).
As far as I am aware I have always been a birder. I grew up in the south of England, where feeding and watching garden birds is something of a national pastime. My grandfather always had bird feeders and nest boxes in his garden, and a pair of binoculars nearby. I was watching birds before I was ten years old, and by the time I was a teenager it had become an obsession.
From the seed that was planted by my grandfather, my interest soon outgrew his and I looked around for other birders to learn from. At a local nature reserve I met, and was welcomed into, a group of experienced older birders who gave me an excellent birding education. This was my introduction to one of the most enjoyable aspects of birding for me: sharing sightings and knowledge and always having something new to learn from each other.